A Q&A with PowerMom's Lead Researcher, Practicing Physician, and Current President of the San Diego County Medical Society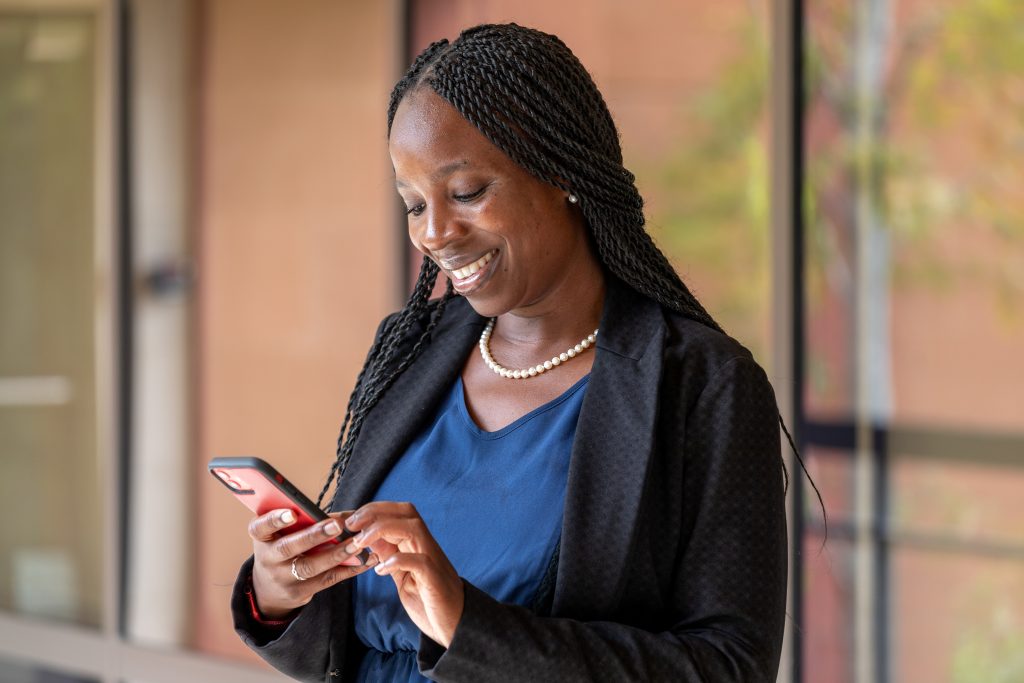 Last summer, Toluwalase 'Lase' Ajayi, MD, made history in her local medical community when she was inaugurated as the 152nd president of the San Diego County Medical Society (SDCMS). Accepting the position, Dr. Ajayi became the first Black female – and only ninth female overall – to hold the position in the organization's history.
Dr. Ajayi's exceptional leadership is no secret to the PowerMom team. As the study's lead researcher and an active physician in the San Diego region, she is a dedicated health care provider, committed scientist working toward improving equity in clinical research, and a devoted PowerMom herself. In fact, the PowerMom study was conceived from Dr. Ajayi's own experiences as an expectant mother wading through inequities in her own maternal health care. Through the pivotal work that will come from PowerMom data, Dr. Ajayi hopes the research will bridge some of the gaps in pregnancy care and answer important questions about what makes a healthy pregnancy for the diverse pregnant population – all in an effort to ensure the health and wellbeing of all moms and babies for generations to come.
As we close out Black History Month (February) and kick off Women's History Month (March), Dr. Ajayi shares some of her thoughts on recent advances in diversity in the medical community and how she hopes to move the needle on equity in medicine – and, especially, maternal health.
Q: As the first Black female president of the SDCMS, how do you feel about the evolution of Black professionals in the medical community?
A: Since 2020, the work that so many in the community have been doing for years has been highlighted and brought to the forefront. In some ways, it's fantastic, because there are so many phenomenal physicians who have been overlooked who are now getting the recognition and acknowledgment they deserve. On the other hand, for some, there is added pressure because the extra attention brings extra scrutiny that their non-Black counterparts may not have to endure. Additionally, they may have to then speak on behalf of the Black community or take on additional roles and responsibilities within their institution that they didn't intend to, or have the energy to, but feel compelled to. It's a double-edged sword.
For me, I will take this position, and this time to do as much good as I can – to continue the work that I have always been doing, and appreciate the recognition this title brings me, so that I can use that to accomplish as much as I can for others, with others.
Q: What are you proudest about regarding this achievement?
A: If we are able to achieve this, I would say that it has been bringing together a coalition of different health care organizations, systems, physicians, the San Diego School Board, and the County to create a centralized Pathway Program for Physicians. That, and working with the PowerMom team to help make Maternal Health Awareness Day a County-recognized day by the County Board of Supervisors. In their Proclamation, they call out the health inequities that exist in the maternal health crisis and the need for more data and working with the community to help address it.
Q: What do you hope to see in the near future with regard to advancing diversity in the medical field?
A: I would like to see implicit bias and health care and health system inequities being taught as a core component of every medical school education — right along with anatomy and pharmacology, etc. And I would love to see a workforce of physicians that match the population demographic of this country.