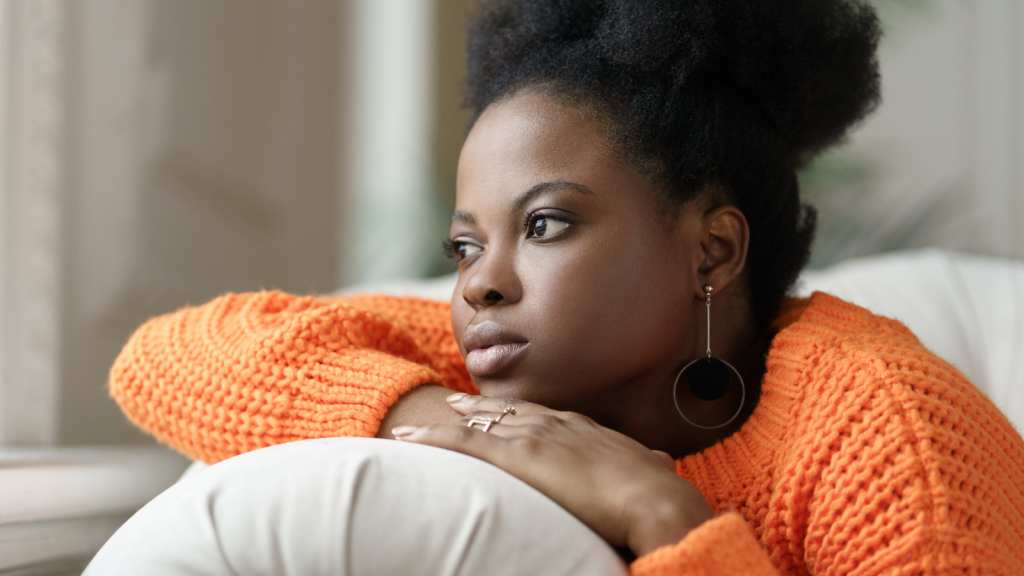 The end of the year is often a time of reflection, celebration, and hope for what's ahead in the next 365 days. For many expecting mothers, it's also a reminder of the big changes that await them in the coming months.
Depending on how far along someone is, they may have already gone through a few seasons with a baby in tow. Most times, turning the page from December to January feels like a fresh start on its own. But when a person's pregnancy calendar doesn't match the standard calendar, that may not be the case. Someone due in June, for example, may feel anything but fresh and energized at that point!
If a person is newly pregnant, though, they may not know how the hallmarks of winter, spring, summer, and fall may affect them. While there is a lot to look forward to—like dressing up a bump for Halloween—the four seasons can also come with challenges.
Different times of the year can also have an effect on some of the symptoms of pregnancy. There are ways to stay ahead of them, though, so expecting mamas can worry less and focus more on the present.
These pregnancy tips can help someone know what to expect as the leaves change colors, during the fall and winter months. We'll share a couple to keep in mind within this article, and more in the next.
Know When the 'Baby Blues' Might Be More Than the Blues
What's visible to the naked eye doesn't tell the whole picture. While there are some very clear changes during pregnancy (hello, baby bump!), others are more hidden. And during winter, that's not just because of the body-covering clothes. Seasonal Affective Disorder, also called SAD, can play a part.
Known by many as the 'winter blues,' it tends to affect people when the seasons change. It's believed to be, for some people, the way their bodies respond to lower levels of sunlight during the fall and winter. In the body, there are chemical signals that carry messages to and from cells. One of these signals is called serotonin, which affects one's mood. When the sun isn't out as much, that can lower someone's serotonin. Research shows that this decrease can be linked to depression.
SAD impacts around 5 percent of the U.S. population in a given year. On top of that, four out of five of those individuals are women. And while symptoms can appear earlier, the main age of onset is between 20 and 30 years of age. As one can guess, those last two facts directly relate to many pregnant women. Adding to it all are the hormone changes that come with pregnancy alone. They can cause mood swings that lead to stress and anxiety about what's to come. These ups and downs can take even more of a toll when SAD rears its ugly head at the same time.
SAD can present itself in a number of ways. Someone can have problems sleeping, feel depressed, have a lower sex drive, or avoid social contact. It may be hard to tell if those symptoms are from SAD, or if they are due to general pregnancy anxiety or a different kind of depression. That's why it may help to talk to a healthcare provider if symptoms of SAD come up for someone who's pregnant. That's because the treatments that could work for someone when they aren't carrying a baby may not apply when they're pregnant.
A Little Bit of Action Goes a Long Way, to Keep the Flu Away
It's hard to get through life without ever coming down with the flu. But for pregnant people, its effects can have a startling impact and put their health at risk. Research shows that compared to women who are able to carry children (but are not pregnant), expecting mamas are more likely to get the flu. In addition, pregnant women are more likely to end up in the hospital from problems related to the flu.
Luckily for pregnant people, the flu vaccine is easy to get. Although it's advised to get the flu shot in the fall (September or October), it is still offered later in the year. Even if someone can't go to their doctor, there are other places—like grocery stores—that offer them.
This convenience can make a difference for everyone, but more so for someone who is carrying a little one. According to research, the flu shot has been shown to cut the risk of flu-associated acute respiratory infection in half. In other words, it greatly lowers the risk of someone getting the virus and the related issues that can impact their lungs, nose, and throat. Pregnant people just need to make sure that they do not get the live attenuated vaccine. That may also be referred to as 'LAIV' or 'nasal spray.'
The benefits of the flu vaccine go beyond the mother, too. When a pregnant person gets the vaccine, they are able to help protect their baby from the illness as well. This immunity can last for up to a few months after the baby is born. There's no need to worry about the safety of the shot, either. The flu shot has been around for decades, and millions of pregnant women have received it. It is considered very safe and is backed by a lot of research.
To schedule a flu shot at your local Walgreens, visit this link.
Where More Research–and Your Help–Can Make an Impact
It goes without saying that while pregnancy is a special journey, it is not the same for everyone. Despite what we've learned to date, there is much more to uncover and relevant data is still lacking.
That's where you can help: by signing up for the free, home-based PowerMom study. From there, you'll be able to share your pregnancy experience with a team of researchers. If you are approved to join, you may get a free Fitbit to help you track key health metrics. Your data will be added to others', helping to build a much more complete picture of what it means to be pregnant. What we perceive as rare or less common now may just be less represented. The more people report their data, the more insights we'll gain—which could change how we think about pregnancy, health, and more.
As a partner, you'll be able to share data from your fitness devices (like sleep, activity, and heart rate). You'll also be able to take 5-minute surveys about your pregnancy journey. What you provide may lead to learnings that benefit health outcomes for all moms. Your input could lend itself to articles like this one, and the answers they may offer for other mamas.
Stay tuned for part two, when we'll share more tips about how to manage pregnancy symptoms and challenges during the colder months!
PowerMom Connect
If you have recently given birth, you may be invited to join PowerMom Connect, which has been developed to address postpartum mental health. The period following childbirth brings significant lifestyle, occupational, relational, and physical health changes that may result in exhaustion, pain, anxiety, frustration, and guilt, as well as happiness and excitement. Want to help advance current tools for maternal mental health and well-being? Your participation in our study on maternal mental health can do just that. Consider joining our research study and receive compensation for your time.
The power of a healthy pregnancy is in your hands. Learn more and get started on the PowerMom website today.
For Immediate Support
If you or someone you know is in crisis and needs help now and you're in the USA, you can go to Crisis Text Line's website at www.crisistextline.org to text with a counselor, and/or call the National Suicide Prevention Lifeline: 988 or 1-800-273 -TALK (8255) or go to their website: www.suicidepreventionlifeline.org